Printable document: Signed Installation Instructions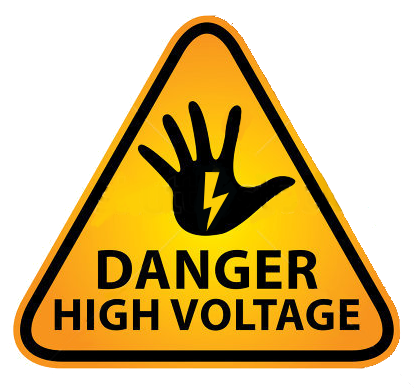 As with any installation utilizing electrical connectivity – use utmost precaution when handling product components to prevent electric shock and subsequent injuries.
Read complete instructions before beginning installation:
Only qualified technicians should install all heaters.
All applicable, codes and standards must be observed. Failure to do so can cause electrical shock and personal injury.
The surface where the heaters are installed must be clean, and free of contaminants that could melt and get inside the heaters, causing them to fail.
Do not use any heat transfer compounds when installing mica or ceramic heaters.
All electrical terminations must be well insulated to prevent electrical hazards.
One-piece mica band heaters must not be opened – to go around the barrel. This can cause distortion and improper contact, causing the heaters to fail. Either two-piece or expandable types should be considered, where it is not possible to slide heaters from one end.
After the initial heat-up, check the lockup screws to see if they need to be retightened. Do not over torque the screws. If necessary, tap the heaters with a mallet to make sure that they are in firm contact with the surface for full heat transfer.
Do not over tighten lockup screws on ceramic bands. This will compress the insulation, thus reducing their R-value. Further, note that excessive pressure can cause the ceramic pieces to crack.
All heaters must be properly grounded.
As a safety measure to prevent overheating and or thermal runaway, a temperature sensor, such as thermocouple, or RTD connected to a temperature controller must be installed. Guidelines for safety circuitry must be followed.
After installation, safety covers must be applied.
Heat and Sensor Technology
627 Norgal Drive Lebanon, OH 45036