CE Marking
Our CE marked products are classified under Low Voltage Directives. Our products are therefore, qualified to be CE marked by having met the standards and requirements – that authorize the CE mark. Heat and Sensor Technology attests that all their products are designed and manufactured to meet set requirements. Click to see our CE Declaration of Conformity.
REACH Regulation
This REACH regulation (Registration, Evaluation, Authorization, and Restriction of Chemicals) came into effect June 1 of 2007, and was established by the European Parliament and Council of 18. This regulation applies to all entities that manufacture Chemicals and fluids. At present, Heat and Sensor Technology is not obligated to demonstrate fluid substances at "do not exceed threshold limits".
RoHS Compliance
We certify that all our products comply with the Directive of the European Parliament, and of the Council on the restriction of the Use of Certain Hazardous Substances in Electrical and Electronic Equipment (European Directive 2002/95/EC RoHS – Restriction of Hazardous Substances) and (Regulation 1907/2006/EC REACH – Registration, Evaluation, Authorization, and Restriction of Chemicals.) We also declare, to the best of our knowledge, and in accordance with published regulations, our products are either free from or are at less than permissible levels of the following substances: Lead, Cadmium, Mercury, Hexavalent Chromium, Polybrominated Biphenyls (PBB), and Ployminated Diphenyl Ether (PBDE). In conclusion: We purchase materials from our Suppliers that meet RoHS compliance.
UL Recognized – U.S. and Canada
There is no federal mandate requiring UL Listing or Classification. With that being so, we opt to use components already subjected to testing to avoid unnecessary repeat testing, for end-product certification. Therefore, we opt to define our end product components as UL Recognized. Further, we purchase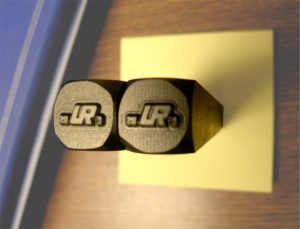 our product components from suppliers whose products bear the CSA certification mark. This means our "CSA Certified Suppliers" sell us components that have been tested by Canadian or U.S. standards, and they meet the requirements of applicable CSA standards and or another recognized document(s) used as a basis for certification.
Further, we review all relevant specifications in the materials we acquire, to in good conscious, attest that all our acquired components have met UL recognized component and CSA quality standards – for use within the end products we manufacture. All our finished product has the UL mark applied with either laser or stamp application – when applicable.
MICA
Click to see our issued: Mica Conditions of Acceptability
File Number E333332 / Mica Maximum Ratings

 

Maximum Voltage

Maximum Wattage

Maximum Surface Temperature (Continuous)

Wattage per sq. inch

*Mica Bands: 

240 V

3600

900°F

35

Mica Bands: 

480 V

1500

900°F

35

*Mica Strip: 

240 V

3600

900°F

35

Mica Strip: 

480 V

1500

900°F

35



CARTRIDGE
Click to see our issued: Cartridge Conditions of Acceptability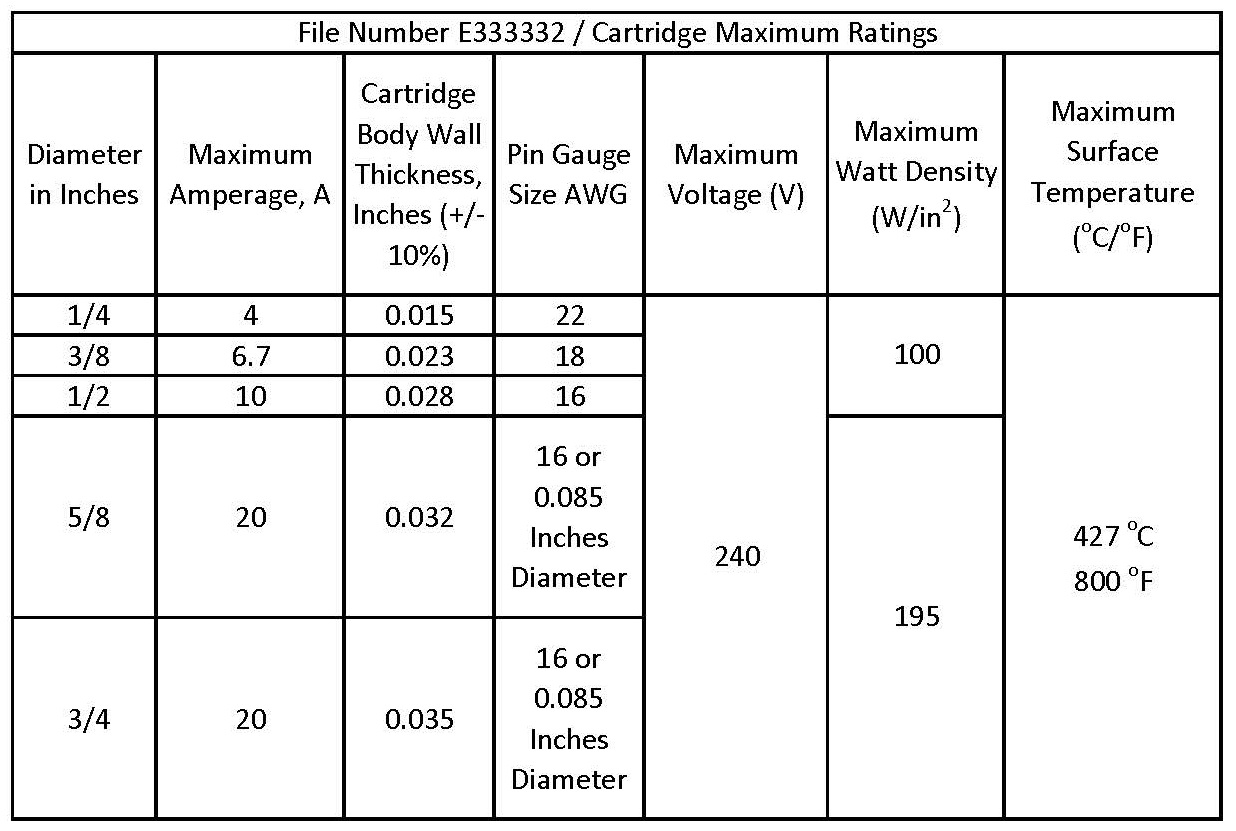 ISO Certification
Although our company is not ISO (International Organization for Standardization) registered, we can both testify and produce required documentation – to make evident, the products, materials, and procedures we implement in our manufacturing processes, all adhere to ISO standards for traceability.