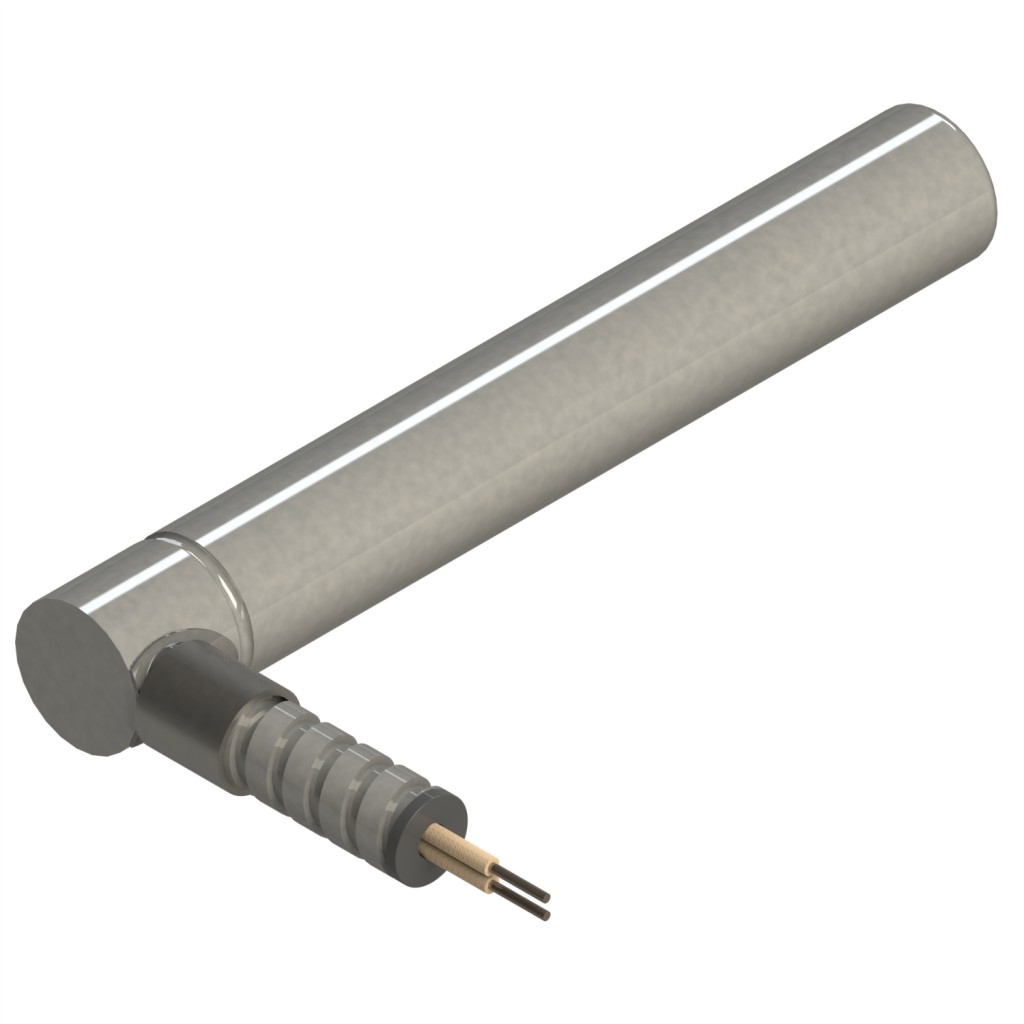 This right angle cartridge features Armor with swaged in leads. Like Style-7 this armor design provides excellent flexibility, while providing protection against abrasion damage.
Cartridge Heater with Right Angle Armor – Style 11
This right angle cartridge heater style is available on all diameters.
This cartridge heater can be combined with other styles like Teflon® or thermocouple leads.