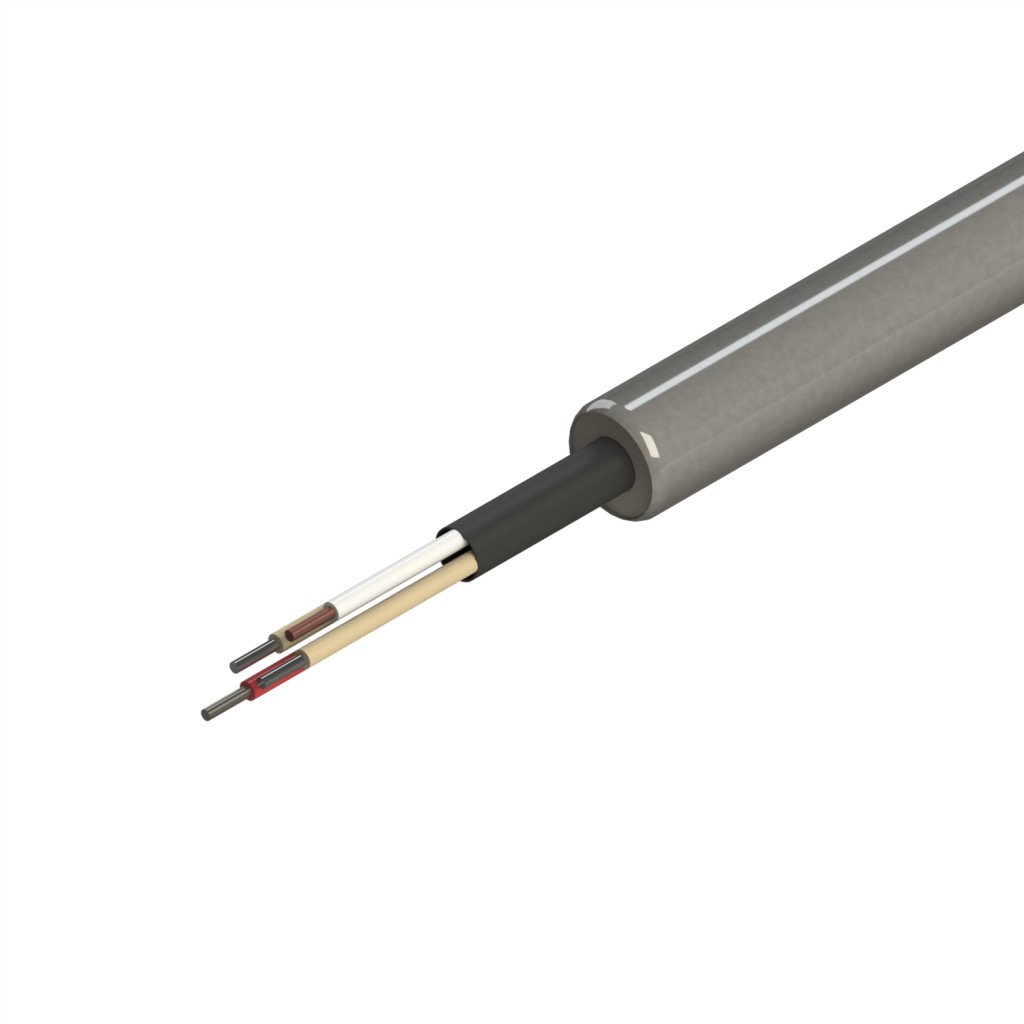 This cartridge heater design has a built-in thermocouple with swaged in leads that exit straight out at the end. The inner junction can be placed at the disk end, or in the middle of the sheath.

Cartridge Heater with Built in Thermocouple Style 3
This cartridge heater can be combined with all other lead styles
J or K style thermocouples can be supplemented (if requested) and will be made to accommodate all diameter needs.