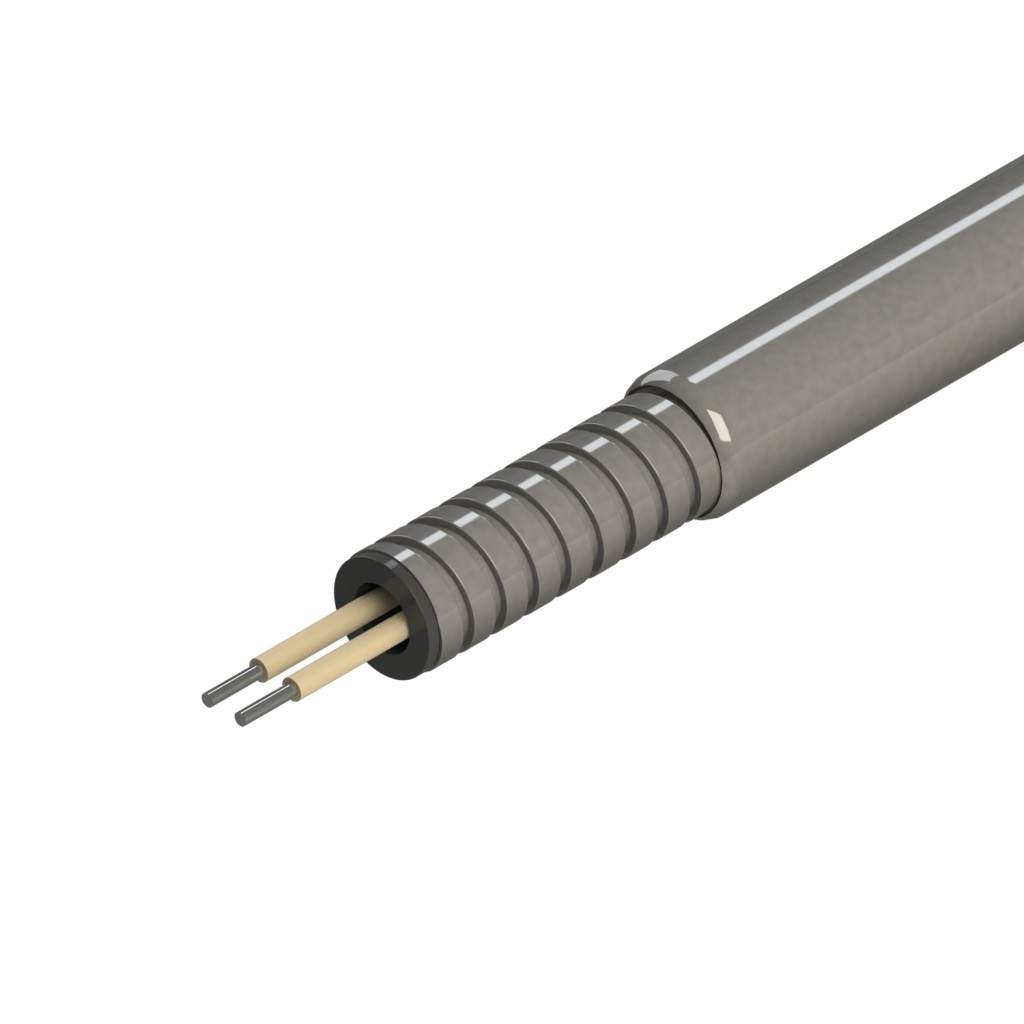 The Armor cartridge heater provides solid protection against abrasion, yet it is limited in flexibility of its bend radius.
Cartridge Heater with Swaged in Armor Style 7:
This Armor style cartridge heater is available on all diameter heaters.
This style cartridge heater can be combined with other styles such as Teflon® or Thermocouples.