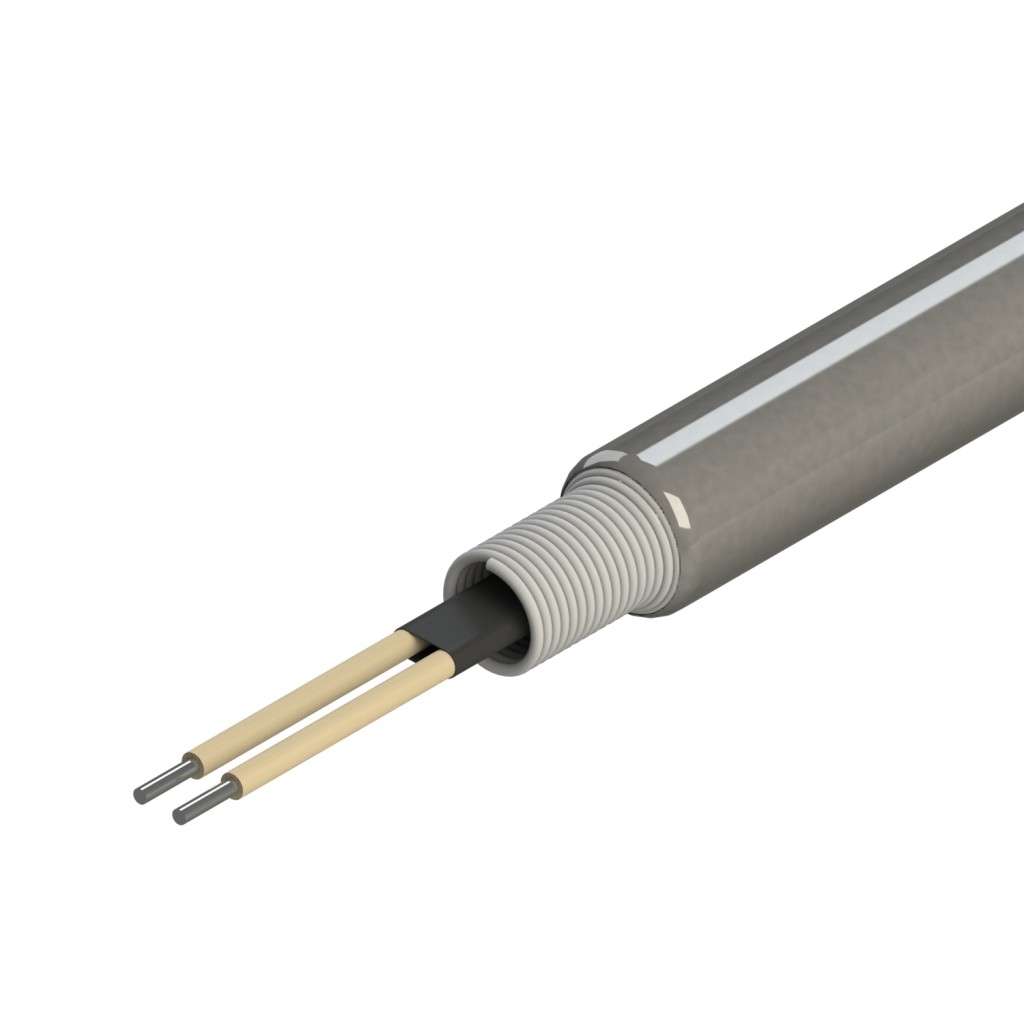 This Spring cartridge heater is designed with the spring swaged in place. The spring provides lead protection should flexing and bending occur.

Cartridge Heater Spring Style 8:
This cartridge heater is available for ½" and larger diameters.
This cartridge heater style can be combined with other lead styles such as Stainless Steel Braid or Teflon® leads.