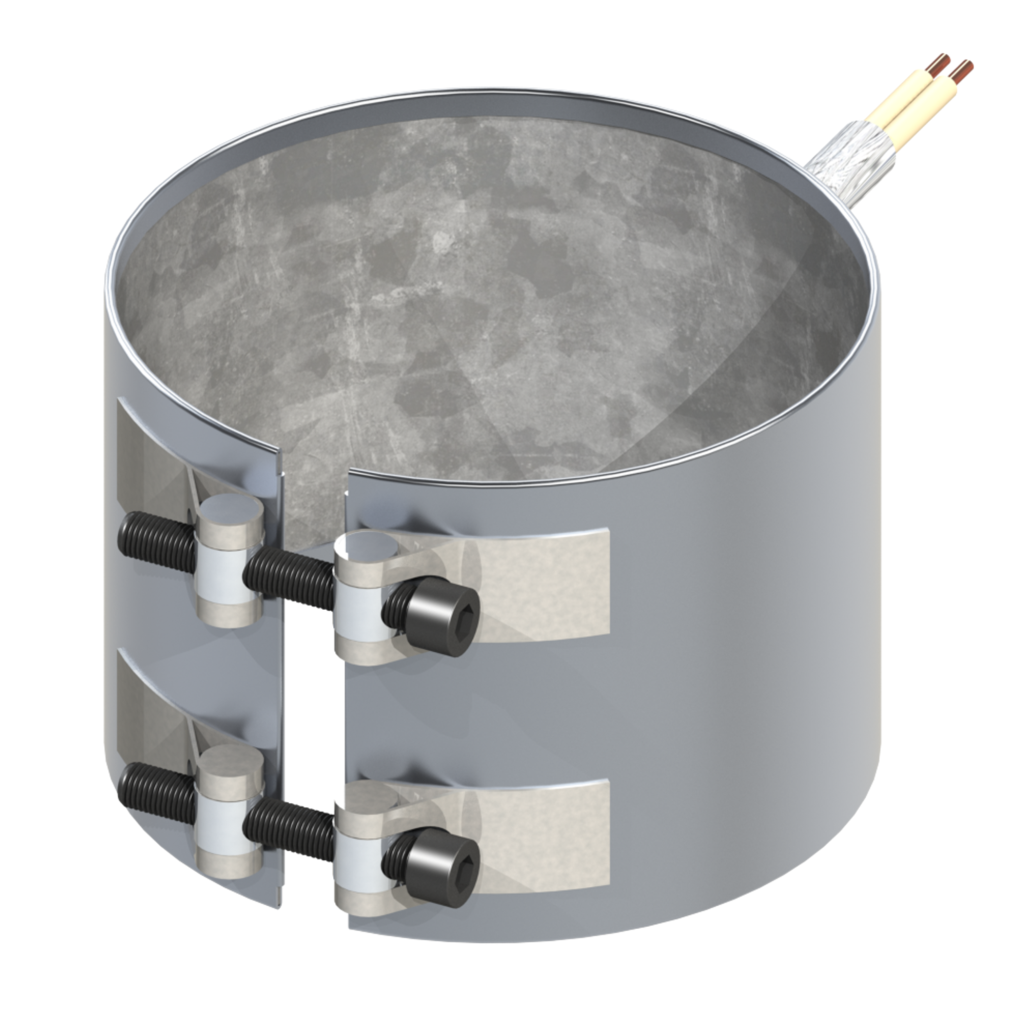 Thinband Tig Welded Barrel Nuts:
An ideal way to provide access for instrumentation is to specify an over sized gap between the heater ends. If the Thinband clamp bar screw interferes with the positioning of the instrumentation device, then tig welded barrel nuts are recommended, and stainless steel top metal is required. Maximum gap is 25 mm (1 in.).
Note: When ordering this band heater design, provide the gap dimension.