Our Mica Strips heaters are designed with the same materials and applications we use when building our Mica Band heaters. And our strip heaters have the same range of dimensions and configuration options available when constructing our Mica Strips.
Applications

: Vulcanizing presses, Dies and molds, Hot Stamping, Sealing equipment,Hot Plates, Hot stamps, Restaurant equipment, Thermoforming, Food warming equipment, Packaging equipment, Tin melting, Blow molding equipment, Testing Equipment, Ovens, incubators, Kettles, and Ovens
Specifications

:
430 Stainless Steel

Aluminized Steel Sheath temperature up to 900˚F

Continuous operating temperature at 900˚F

Watt densities are up to 45 W/in² (6.97 W/cm²)
Mica Strip Attributes

:
Heat up time is fast to provide a quick response to control input.

The flat inner resistance ribbon generates a broad area of overall heat to put the heat source close to the work.

The zinc-coated sheath is rust resistant, durably rigid, and generates heat well.

Nickel-plated terminal posts are securely riveted for positive connection to the resistance circuit.

Quality assembled winding and spacing of ribbon ensures maximum heat transfer and heater longevity.

The Stainless Steel sheath is treated so that the surface allows the increase of heat transfer to retard oxidation.

The inner Nickel Chromium resistance element has a continuous operating temperature rating at 1700˚F.

The Mica insulation also withstands high voltage temperatures, resist moisture, and remain immune to most chemicals.
Mounting Suggestions

: Maximize your mica strip heater, by ensuring the following tips.
Small heaters up to 5 in² (32.3 cm²) of heated area are120VÅ(ac).

These small heaters can be wired in series for a 240VÅ(ac) power supply.

The surface to be heated needs to be kept smooth and clean, for best heat transferring.

Caution

: Gaps can cause hot spotting.

Terminal post nuts should not be over tightened, while posts should be securely riveted to the elements.

Caution

: Excessive torque can break the connection.
Derating Tips

:
Heaters mounted less than 1 inch apart on a metal base: derate by 5%.

Heaters mounted within 3 inches of a reflective surface: derate by 10%.

Heaters mounted 2-6 increase apart, that radiate toward each other: derate 10%.

Heaters mounted within one inch from reflective surface(s): derate by 20%.

Heaters mounted under 2 inches apart, and radiating towards each other: derate by 20%.

Tandem Post / Tandem with Holes – Type Heaters, and Heaters with Leads C, E, & F: under 2 inches wide: derate zinc-coated pieces by 10%, and Stainless steel pieces by 20%.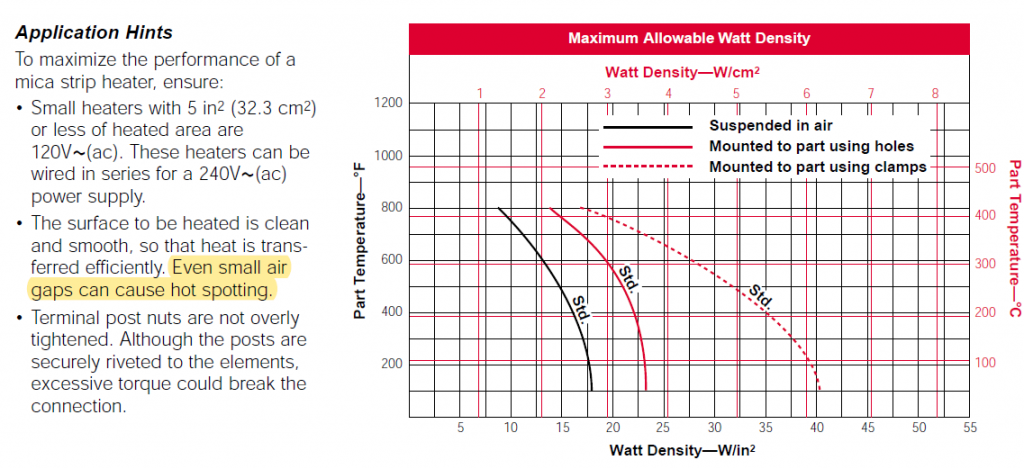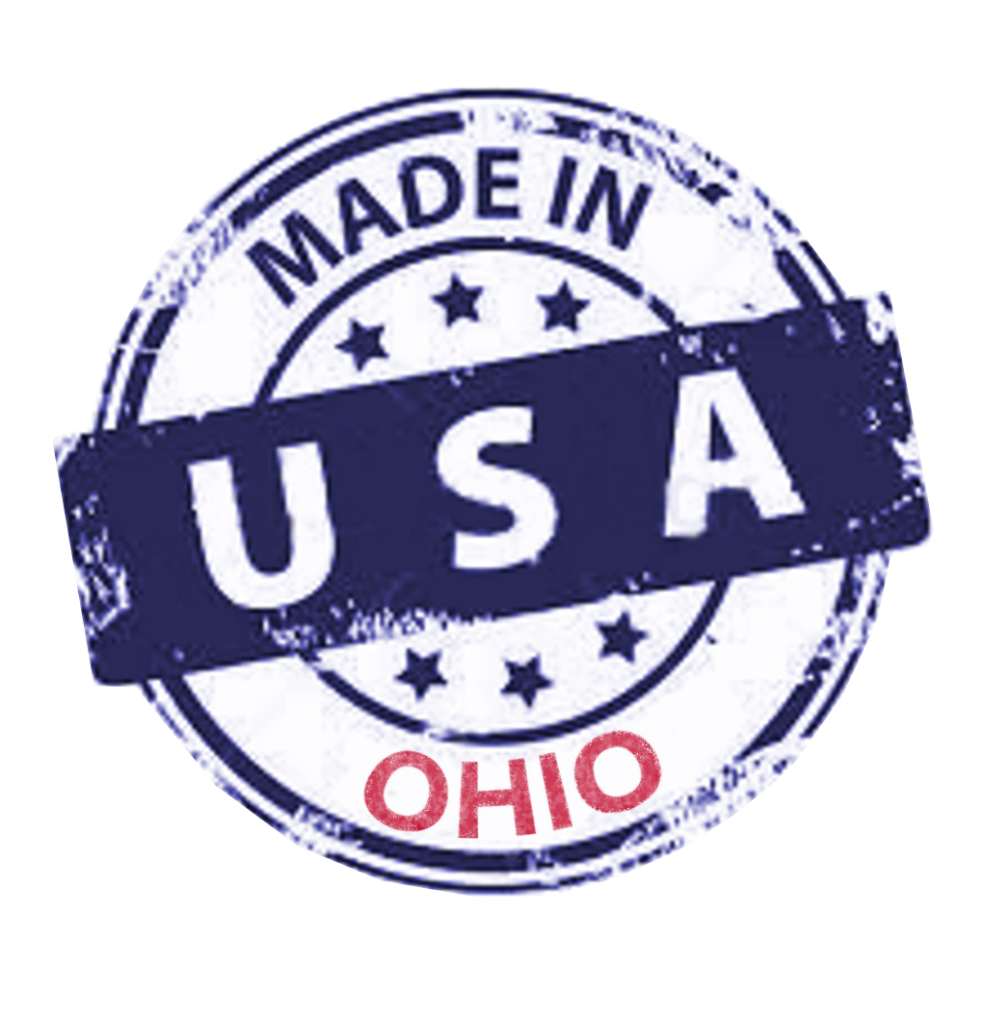 Our Product Lines are US made. Call if you are in the area – and you would like to see our products: 513/228-0481.
Heat and Sensor Technology 627 Norgal Drive Lebanon, OH 45036