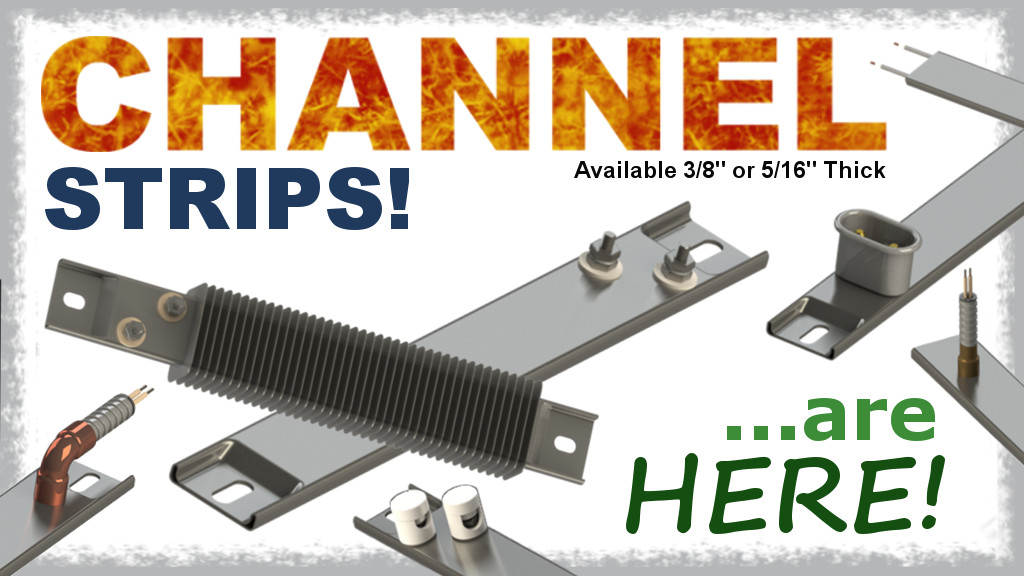 We began making our Channel Strip Heaters at the end of October 2014. We currently offer 15 standard Channel Strip Options (click here for the descriptions) are viewable from our Channel Strip Options page. We can also offer custom designed mounting tabs, as well as our standard stock tabs. And should a customer require a lead configuration – that's not represented from our Channel Strip Options page, we'll design a customized solution to meet those needs.
Our Channel Strips are dependable and reliable flat heating elements designed to provide efficient heating – to flat surfaces, from common to industrial applications. Our Channel Strips are standardly constructed from a stainless steel rectangular tube with a 1.5" x .312" rectangular dimension, and a wall thickness at .030″. Our maximum available channel length is up to 20 feet.
Channel Strip heaters can fulfill a variety of applications including: Ovens, Hot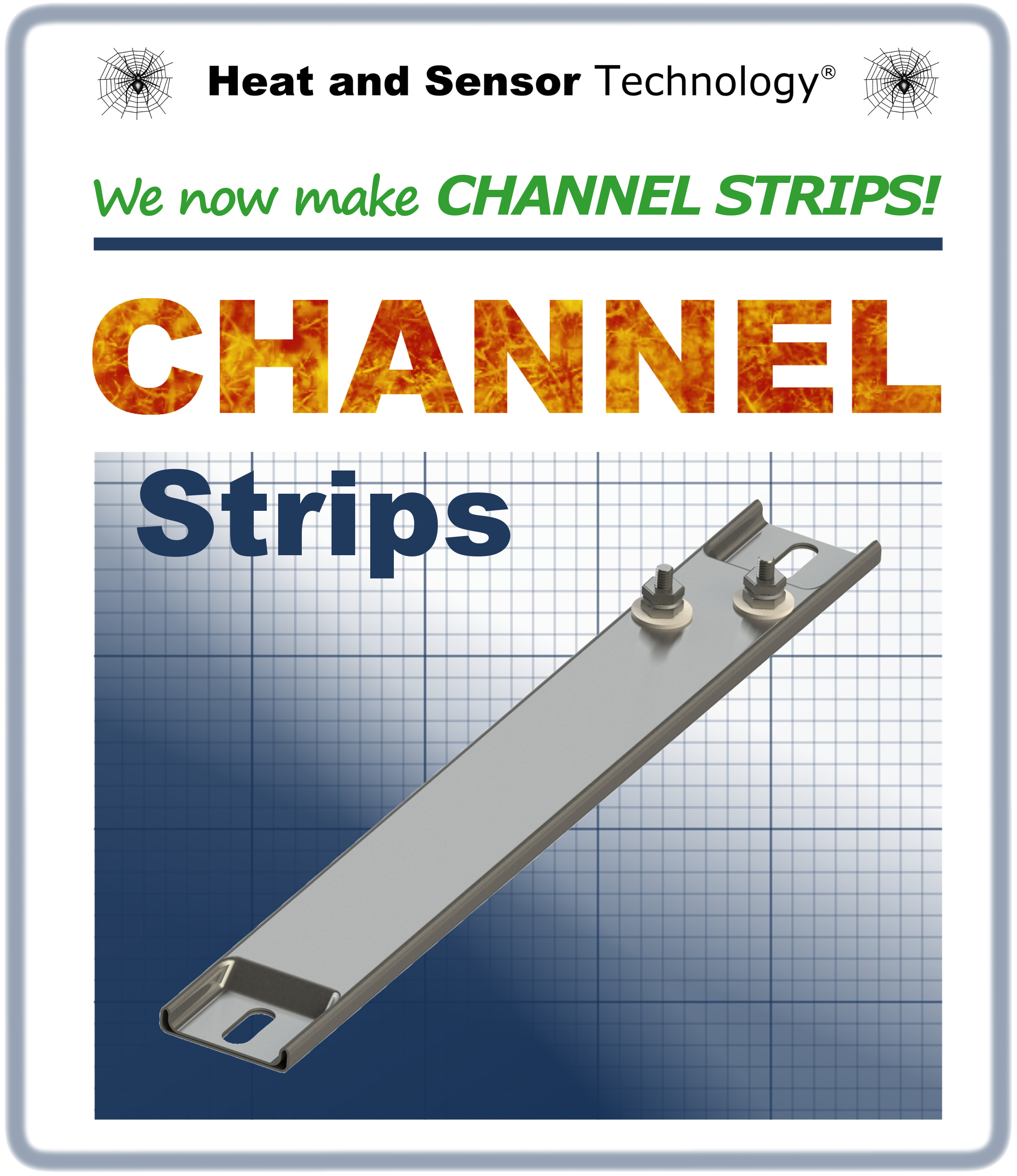 Plates, Clamp-on water heating, Coffee urns, Vacuum pumps, Vulcanizers, Autoclaves, Core baking ovens, Space Heating, Pre-Heaters, Food Warmers, Dies, Mold heating, Valve houses, Pipe lines, Process welding, Platens, Melting, Baking, Tank Heating, Incubators, Air Heating, Ink drying, Crane cabs, Sealing Bars, Load Bank resistors, and Packaging.
See our Channel Strips Article: Channel Strip Heaters Defined for more specifications and option details.
We want to care of your Channel Strip needs. Please don't hesitate to call us:
EST, 8 am -5 pm: 513-228-0481, to discus your Channel Strip requirements.