Our Thinband heater is the redesign of the mica band heater. Thinbands offer significant flexibility because they can be opened to the full length of the band (also called a barrel) without causing damage to the internal design of the band heater.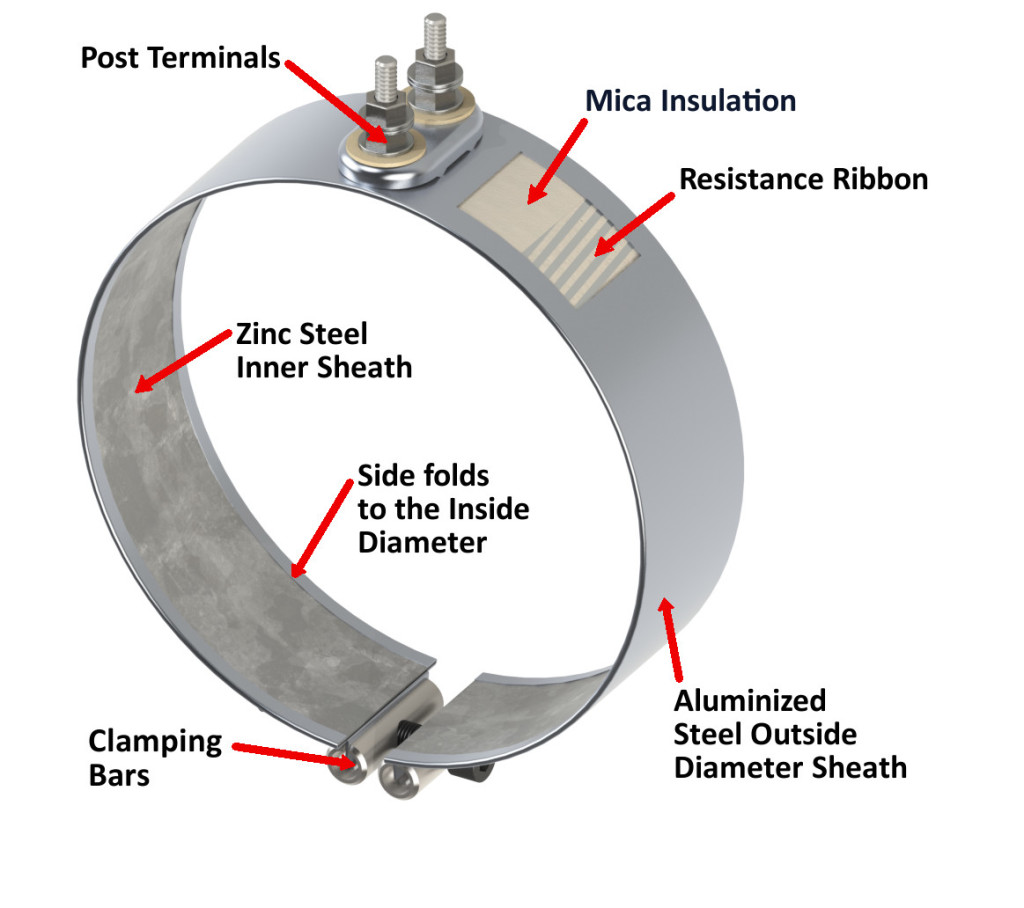 Thinbands can be installed directly onto barrel heaters – without needing to remove the initially installed heater. Thinbands have a more precise one-piece design with narrow fold-over inner edges. Thinbands only require one set of leads or terminals which are applied at the end of the construction process. At Heat and Sensor Technology, it is our standard practice – to assemble each Thinband we manufacture with a polished and pristine finish. For the fastest installation… Consider requesting the Quick Clamp latch variation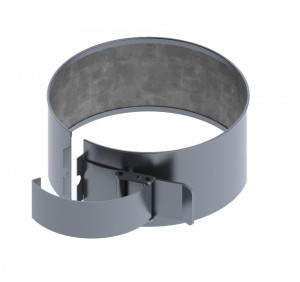 (this styling's available only on stock Thinband barrels). To see our full line of Thinband Heaters, and our GLOSSARY more of our "in-house" definitions, see all our Thinband Products: Thinband Options, Thinband Stock List, Thinband Barrel, Thinband Nozzle, Thindband Clamping, from our website: wwwheatandsensortech.com. Thinband Configurators: Our Thinband Stock Configurator and our Thinband Custom Configurator, allow you to select Thinband components – with ease and convenience direct from our website home page: www.heatandsensortech.com. Get started building your Thinband today. Call: 513-228-0481, or email: info@heatandsensortech.com to get your personal USER and PASS code access.
Thinband Applications: Extruders, Injection molding machines, Blown film dies, and other cylinder heating applications.
Thinband Benefits: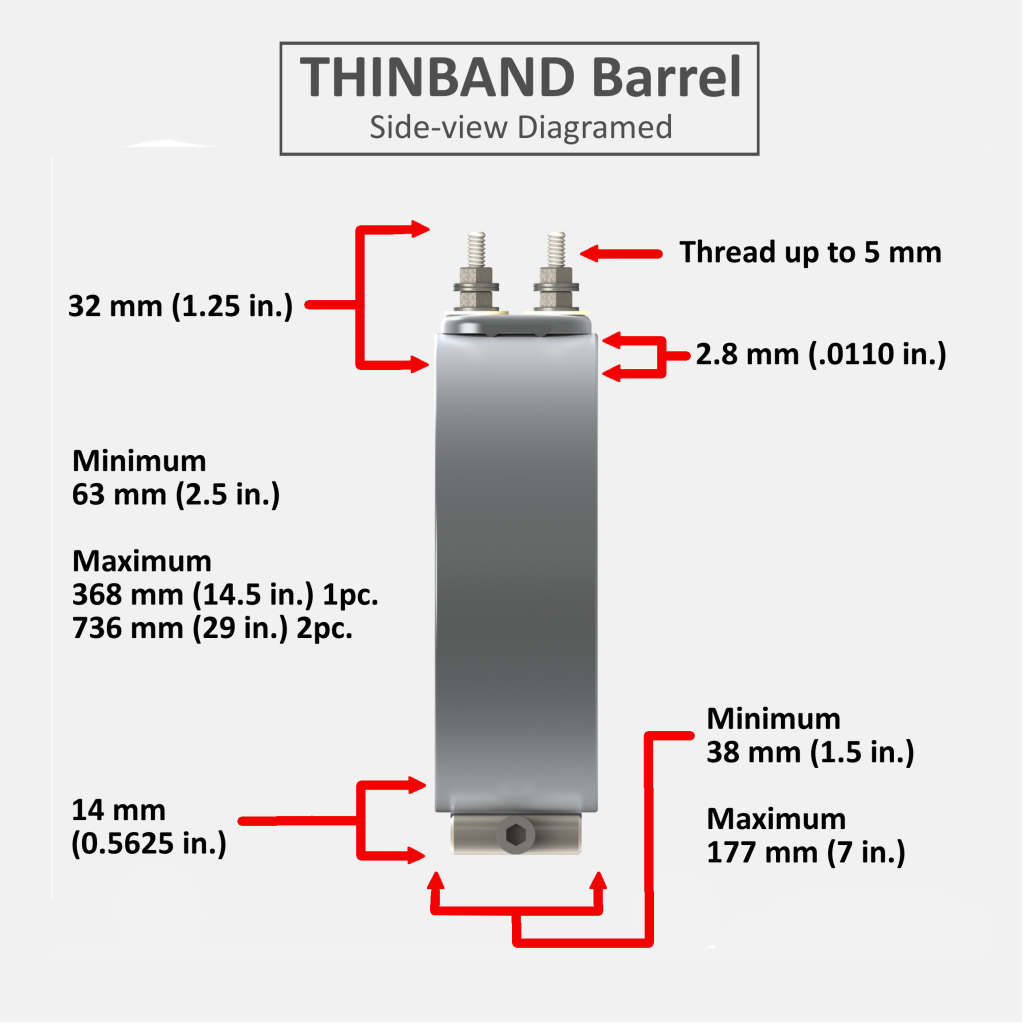 50,000 variations can be created for Thinbands lead attachments with our exclusive Lead Adapter — or LA — manufacturing method, that significantly reduces costly downtime.
Flexible one-piece design equals faster installation on plastic processing equipment.
All Thinband heaters can be installed on a barrel without removing pre-existing heaters.
The terminals have a more finished and polished appearance.
They are built with a thinner core and smaller fold-over.
They operate at temperature up to 1400°F
They have higher watt densities than other bands
They have high thermal conductivity of MI (mineral insulation)
They have a stainless steel cover
They are contamination resistant, and they have no folds on the outside.
The clamp variations have permanent attachment
They need just one set of leads or terminals
Performance Capabilities: • Sheath temperatures to 480°C (900°F) • Watt densities to 8.5 W/cm2 (55 W/in2)
Thinband Physical Limitations of Lead Variations Chart: This chart displays the availability of widths, inner diameters, and terminations for Thinband Barrel and Nozzle heaters. Refer to the below chart to make sure the available terminations will meet your application needs.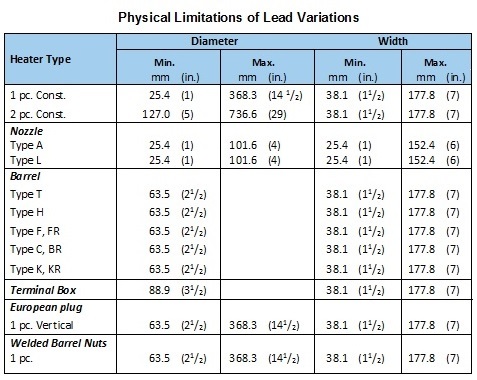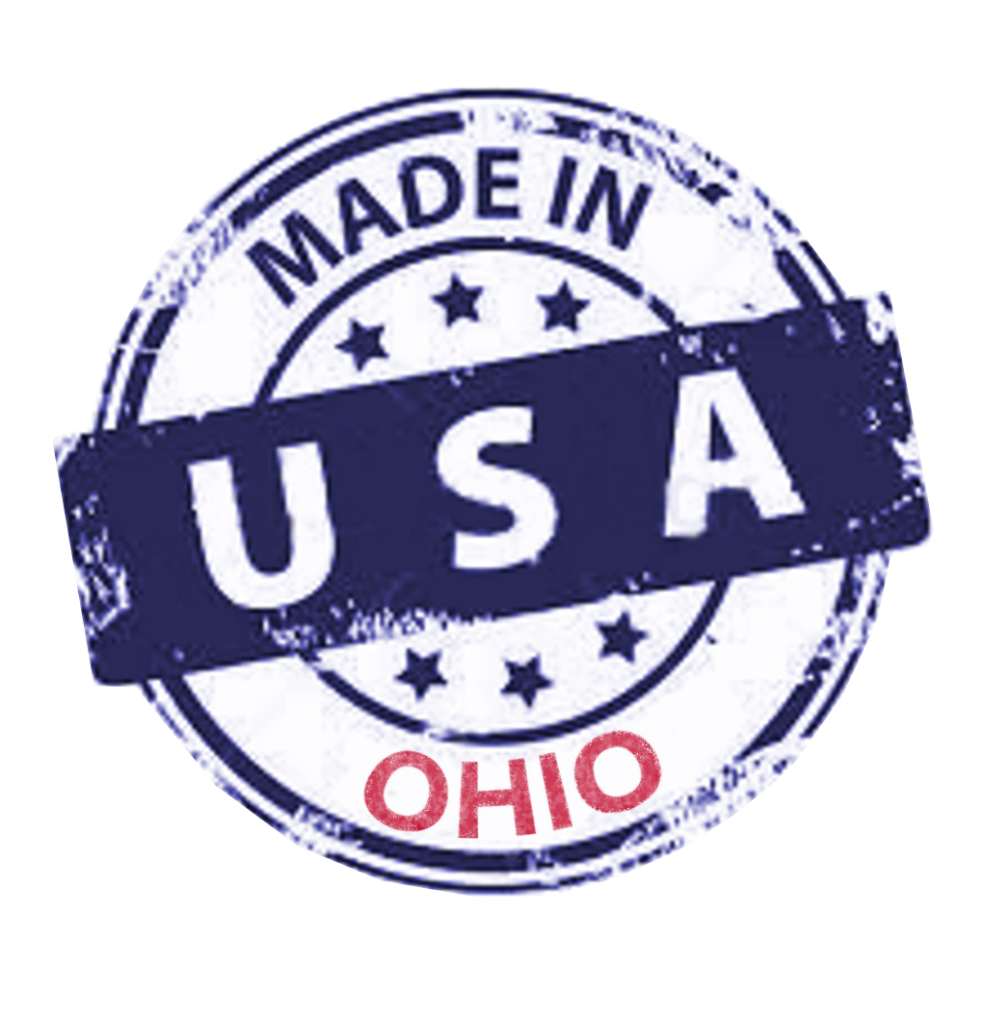 Our Product Lines are US made. Call if you are in the area – and you would like to see our products: 513/228-0481. Heat and Sensor Technology 627 Norgal Drive Lebanon, OH 45036